There are numerous types of bail bonds available in the state of California to get you of jail when you are accused of a crime. The specific type of bail that you can use depends on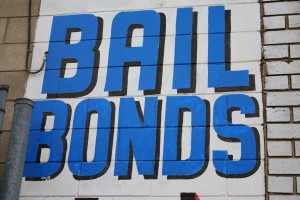 various factors, such as the specific offense you are charged with and your current financial state.
This article discusses three types of common bail bonds that may be available, depending upon the specific facts of your case.
Property Bonds
One of the easiest and most common ways to post bail is to use your property as collateral. If you do not have property, your loved ones can act on your behalf through means of collateral. Various types of property, such as cars, homes or anything else that has a similar value to the bail amount, can be used to post bail.
Your Los Angeles criminal defense attorney can assist you or your loved one in filling out all the necessary forms to post bail.
Surety Bonds
Surety bonds require a third-party, such as a friend, relative or bonding company, to sign the bond as a surety. This type of bond usually requires some form of collateral similar to the bail amount in order for you to be released from jail.
Cash Bail
You or a loved one can post cash bail with the jail or the facility where you are detained to secure your release. Posting cash bail may require that you provide payment in full in the form of cash, check or traveler's check.
Your Los Angeles criminal defense lawyer knows that you do not want to be sitting behind bars any longer than you have to. A good attorney will look at the specific facts of your case to determine which type of bail bond will be the best option to get you out of jail as soon as possible.
Call an Experienced Los Angeles Criminal Defense Lawyers
For more information or to schedule a complimentary consultation with Los Angeles criminal defense lawyers Simon Aval, please call us at (800) 209-9808 or complete our online form. Mr. Aval is a Certified Specialist in criminal law by the state bar of California.