Los Angeles 
Domestic Violence

 Attorney Simon M. Aval

In 2007, California law enforcement officials responded to 174,649 calls that involved domestic violence. These investigations resulted in around 44,000 domestic violence arrests. If you or someone you love has been arrested and charged with a domestic violence crime, you should retain the services of an experienced domestic violence attorney. Whether you have been charged with either a felony domestic violence or a misdemeanor domestic violence charge, it is a very serious matter. It is in your best interests to contact the Law Office of Simon M. Aval.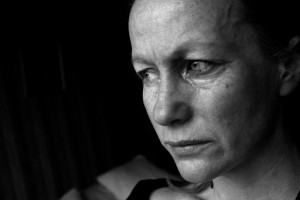 Domestic violence is a broad category which covers violence against a child, family member, spouse, former spouse, current or former romantic partner or any person living with you. California law has special provisions which protect spouses, children, family members and romantic partners of either sex. Although most domestic charges are brought against men, women can also be charged with domestic violence.
Call 800-209-9809 Today and Speak with an Experienced and Compassionate Domestic Violence Lawyer!
Many times, a minor disagreement at home can escalate quickly and any injury, no matter how minor, can be the cause for a domestic violence charge. In the majority of cases, the alleged victim has a change of heart after the charges have been filed and wants the charges dropped. But once a domestic violence arrest has been made, the alleged victim has no control over any criminal prosecution. The prosecuting attorney will continue to press charges against the accused despite the alleged victim's wishes.
If you have been accused of domestic violence of any kind and are facing potentially serious charges, you need an experienced Los Angeles domestic violence criminal defense attorney like Simon M. Aval. He can help explain your options and the different types of domestic violence charges which may include:
Domestic violence 
Domestic abuse 
Spousal abuse 
Child abuse 
Restraining orders 
Orders of protection and other facets of California domestic violence law 
California domestic violence criminal charges can result in incarceration for up to four years in a state prison or up to one year in jail. If you have been charged with domestic violence in California, you may also face probation, community service, a minimum fine and restitution to the alleged victim. The charge could also become a permanent part of your record. If you have been accused in a domestic violence case, contact the experienced and aggressive domestic violence lawyer Simon Aval as soon as possible and protect your rights. Call him today at 800-209-9809 or fill out a contact form for a FREE consultation about any domestic violence charges you may be facing. He will work tirelessly on your behalf and fully explain your options.