Los Angeles Sex Crimes Defense Lawyer
Experienced Criminal Legal Help When You Need It Most!
Being accused of a sex crime is a horrific experience with extremely serious implications that may impact all aspects of your life. Sex crime charges are particularly serious when the offense involves violence or a child. Penalties for these particular sex crimes may place your liberty and freedom at stake.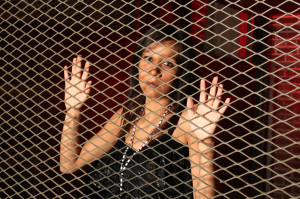 If you or a loved one is facing any type of sex crime, you need to consult an experienced Los Angeles sex crimes defense lawyer to fight for you. For over fifteen years, Simon M. Aval has been providing the highest level, exceptional legal defense for individuals who have been accused or are under investigation for sex crimes in Southern California.
Different Types of Sex Crimes
Even an accusation of a sex crime can negatively impact your life; let alone how much damage a conviction can do. Experienced sex crime defense attorney Simon Aval is ready to defend your rights and aggressively pursue your freedom. Mr. Naval defends the rights of his clients who are facing various sex crime charges, such as:
Exploitation
Lewd conduct
Sexual abuse
Failure to register
Indecent exposure
Prostitution
Regardless of what type of sex crime charge you may be facing, Mr. Naval and his expert legal team will protect your legal rights and aggressively pursue your freedom.
Sex Crime Penalties Under California Law
A conviction for a sex crime may result in harsh penalties under California law. The penalties may vary depending upon numerous factors, such as the severity of the crime, whether the crime involved a child or violence, and whether the accused has any prior criminal convictions. Examples of sentencing that a California court may impose for a conviction of a sex crime includes:
Sentence in county jail
Sentence in state prison
Fines and court fees
Probation
Having to register as a sex offender
Community service
Attending sex offender counseling
A "strike" on your criminal record
In order to put up the best fight to avoid these serious penalties, it is important to consult a defense attorney who is experienced, knowledgeable and has the resources to provide the best legal defense for the charges brought against you.
Contact a Los Angeles Sex Crimes Defense Lawyer
If you or a loved one is facing a California sex crime charge, you should consult an attorney that has experience in the field of Criminal Law, someone you can trust, and someone who has proven to be effective. Criminal defense lawyer Simon M. Aval is dedicated to his clients and has the extensive courtroom experience and track record to make him uniquely qualified to defend your case.
For more information or to schedule a complimentary meeting with Los Angeles sex crimes defense attorney Simon M. Aval, please call (800) 209-9808 or complete our online form. Mr. Aval is a Certified Specialist in criminal law by the state bar of California.