Los Angeles Grant Theft Defense Lawyer
Experienced Criminal Legal Help When You Need It Most!
Theft crimes are defined under California law by the amount of loss and the manner in which the property was taken. While some California theft crimes may be considered misdemeanors, the majorities are considered serious enough to be charged as felonies.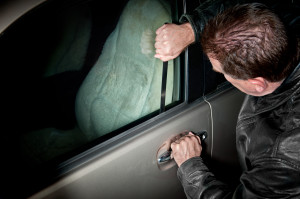 If you or a loved one is facing a charge of any type of theft crime, you need to consult an experienced Los Angeles grand theft defense lawyer to fight for you. For over fifteen years, Simon M. Aval has been providing the highest level and exceptional legal defense for individuals who have been accused or are under investigation for a theft crime.
What Is a Grand Theft?
California Penal Code § 487(a) defines grand theft as the illegal taking of another person's property that is valued more than $950. Grand theft may be charged as either a felony or a misdemeanor. The prosecutor may look at certain factors to determine how to file a charge of grand theft, including:
Criminal history of the accused
The value of the item taken
Whether a weapon was used during the course of the crime
The criminal sophistication necessary to commit the offense
In short, the more serious the crime, the more likely that the prosecutor will charge the grand theft as a felony. In certain cases, the prosecutor may not consider the value of the property taken and charge the crime as a felony. Examples include:
If the item taken was a firearm, known as a Grand Theft Firearm
If the item was an automobile, known as a Grand Theft Auto
If the item was a certain type of an animal, such as a horse
If the item was a certain type of farm product, such as avocadoes
If the item was taken when personally carried or possessed by another individual, known as Grand Theft Person.
Defenses to a California Grand Theft
In order to put up the best fight to avoid the serious penalties of a grand theft, it is important to consult a Los Angeles grand theft defense attorney who is experienced, knowledgeable and has the resources to provide the best defense for the charges brought against you.
Common defenses to a California grand theft charge include:
There was a right of return of the property taken (only if the property that you took rightfully belonged to you)
There was a lack of intent to take the property
There was an error or mistake in taking the property
Contact a Los Angeles Grand Theft Defense Lawyer
If you or a loved one is facing a California grand theft charge, you should consult an attorney who has experience in the field of criminal law. Los Angeles grand theft defense lawyer Simon M. Aval is dedicated to his clients and has the extensive courtroom experience and track record to make him uniquely qualified to defend your case.
For more information or to schedule a complimentary meeting with Los Angeles grand theft defense attorney Simon M. Aval, please call (800) 209-9808 or complete our online form. Mr. Aval is a Certified Specialist in criminal law by the state bar of California.