Attorney Simon M. Aval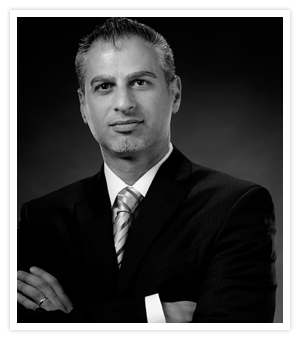 Mr. Aval has been Certified a "Specialist" in Criminal Law by the State Bar of California Board of Legal Specialization. To acquire such certification by the State Bar, the attorney must fulfill a long list of qualifications; including but not limited to a written test,  no record of discipline by the State Bar, reference check amongst other attorneys and Judges in the legal community, having completed many jury trials to a verdict (Mr. Aval has completed more than 150 criminal jury trials to a verdict) and an overall showing of knowledge and experience in the field of criminal law that must be sufficiently shown to the State Bar by way of certified court dockets and transcripts.
His clients have been charged with crimes such as Multiple Murders, Gang Crimes, Rape, Robbery, Driving Under the Influence of Alcohol, Possession of Drugs for Sale, Assault with a Firearm, and Domestic Violence (Representation in various State Courts including the counties of: Los Angeles, Orange, Riverside, San Diego, San Bernardino, Ventura, and has also appeared in Federal Courts for the Central District of California in Los Angeles and Orange County, and also San Francisco Federal Court for the Northern District of California.
Recently, Mr. Aval was recognized by his peers for his outstanding work in the field of criminal law. He was voted as one of the Top 20 Lawyers under the age of 40 in the State of California. In fact, he was the only Criminal Defense Attorney present on the list, while others excelled in other areas of law. (Daily Journal, January 26, 2006 issue.) Attorney Simon M. Aval has been recognized as a Super Lawyer Rising Star by Los Angeles Magazine for the years 2004, 2005, 2006, 2007, 2008, 2009, 2010, 2011, 2012, 2013 and 2014. He is rated 'superb' by AVVO Attorney Rating System.
He started his career as an Intern at the Los Angeles County Public Defenders Office. While at that assignment, he gained valuable experience working side by side with trial attorneys.
Once he passed the California State Bar Examination on his first attempt, he was sworn in to practice law on June 2, 1999 at the young age of 25 years old. As a young attorney, he worked with experienced criminal defense attorney John A. McDonald where he completed many jury trials and started to gain his reputation as an honest, effective, and proven trial attorney.
He is currently on the list of qualified attorneys who are eligible to accept appointments by the Los Angeles County Courts to handle cases where defendants are facing life in prison or the Death Penalty.